CUSTOMISED & CELL TYPE SPECIFIC MICROCARRIERS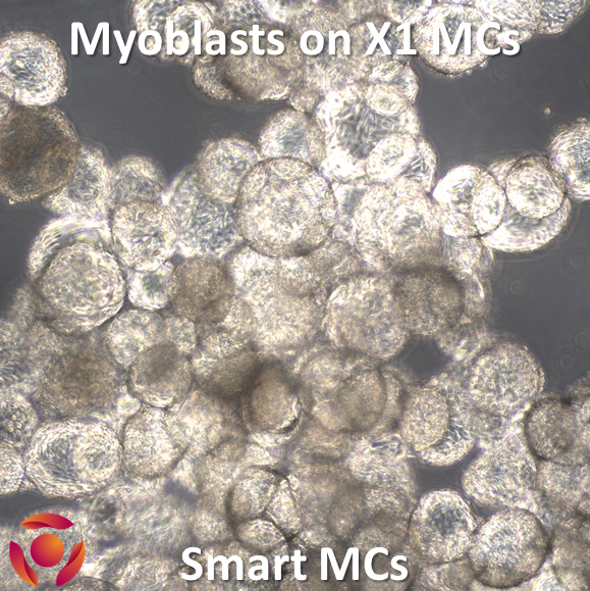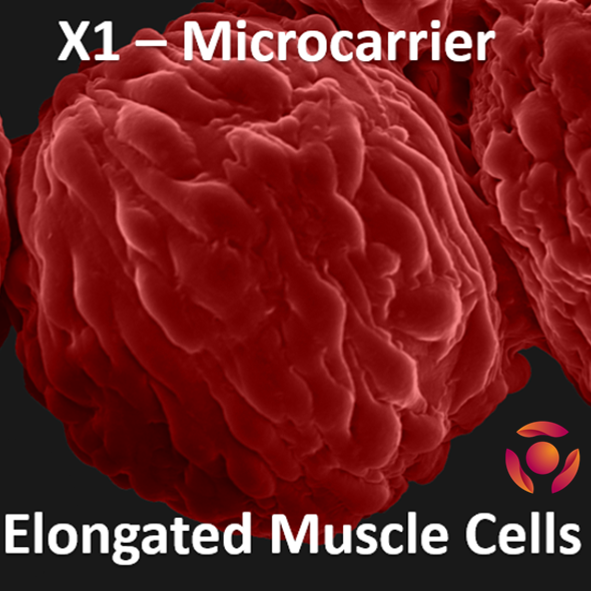 Smart MCs specialise in developing customised microcarriers tailored to specific cell types and applications. Our microcarriers enable efficient and streamlined cell culture while minimising cell loss, resulting in cost-effective and high-yield expansion of cells.
Smart MCs is revolutionising the field of cellular cultivation by developing custom microcarriers made from biodegradable materials. Despite the long history of microcarrier development, the lack of customisability has remained a major challenge. Most microcarrier technologies suffer from poor harvesting performance, high cost and lengthy processing stages. Efficient microcarriers are a crucial factor for scaling in vivo adherent cell culture (e.g., cellular therapeutics and agriculture).
To overcome the limitations, Smart MCs has developed customisable microcarriers made from edible and biodegradable materials, tailored towards varied applications in terms of size, stiffness, surface roughness, texture, topography and surface chemistry.
Flexible Material Selection: Smart MCs offers microcarriers from a range of different biopolymers that can address different application needs ranging from human clinical trials, vaccine production or cultured meat. Smart MCs' unique production is based on using biocompatible materials alone without using any harsh chemicals. Leveraging on Smart MCs' biochemistry knowledge, microcarriers from different raw materials are available with customised texture, stiffness and flexibility.
Customisable: Customising microcarriers is among the most critical factor when culturing cells of different types and species. Smart MCs microcarriers are tailored to each application with designated features including stiffness, size, surface roughness and topography.
Simplified Workflow: Leveraging the biodegradability of microcarriers, in most applications, the cell harvesting step can be skipped (e.g. direct scaffolding or digestion of microcarriers) which can contribute to 50% cell production loss. In cases cell harvesting is required, the microcarriers are dissolvable by enzymatic (e.g. Trypsin or TrypLE) or enzyme-free approaches , yielding to almost 100% cell recovery.
Affordable: Owing to the revolutionary production approach, Smart MCs use basic food ingredients with a simplified production workflow that is not wasteful. Thus, the microcarriers are affordable and provide a scalable solution for large-scale applications including cultured meat.
Growth Factor Embedding: Engrave Your Growth Factor for Slow Release During Culture The ability to customise the microcarriers goes beyond physical attributes where different growth or antimicrobial factors can be embedded in the microcarriers which would act as a slow-release function throughout the culture.
To learn more about our innovative microcarrier solutions and how they can benefit your specific applications, we invite you to get in touch with us via email. Our team is eager to assist you with any inquiries you may have.