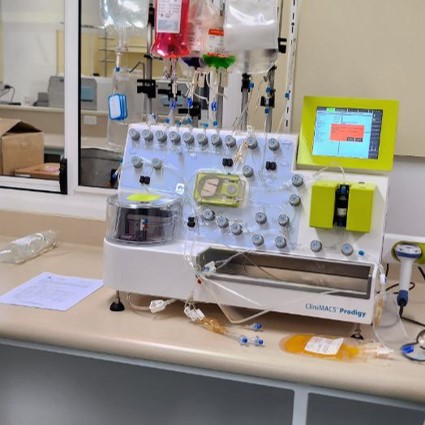 PERTH – Smart MCs, a leader in innovative biomaterials, proudly participated in the ISCT Perth 2023 Conference. The team came away both delighted and overwhelmed by the array of insightful scientific talks and poster presentations on offer.
The conference proved to be an invaluable experience, offering a deep dive into the latest advancements in cell & gene therapies. It provided a comprehensive look at how these therapies are being implemented in clinical settings, marking significant strides in the medical world.
With a spectrum of topics discussed, from CAR T Cell therapies to MSCs, the scientists found a conducive environment for knowledge exchange. This gave Smart MCs the platform to delve deeper into how their state-of-the-art biomaterials can seamlessly integrate and transform the landscape of cellular therapies.
The event also provided an opportunity for brainstorming and the free-flow of ideas, all with a single goal in mind – advancing the world of cellular therapeutic solutions. And it wasn't just about taking in information; Smart MCs became a focal point of interest for many attendees.
"We were genuinely overwhelmed by the traction our products gained during the conference," remarked a Smart MCs representative. "Looking ahead, we're eager to embark on the next chapter. With potential collaborations and partnerships on the horizon, our alliance with the ISCT family and its associated research groups promises to be a fruitful one."
For Smart MCs, the ISCT Perth 2023 Conference was not just another event but a significant step toward forging lasting relationships in the cellular therapeutic community.